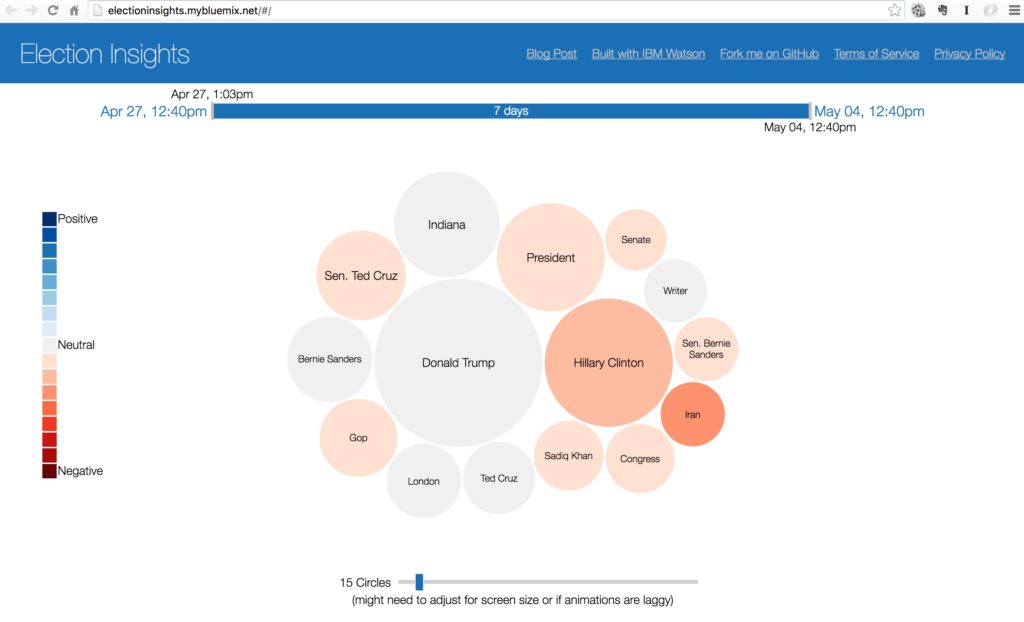 Cool tool: http://electioninsights.mybluemix.net/#/
Graph adjustable from 1 to 250 subjects (bottom slider), and 1 minute to 1 week (top slider). Note how much better Trump is doing this past week than Hillary.
Memo to #nevertrumpsters: If conservative principles are so precious that they provide justification to subject the country to openly Leftist government, I should think those principles need more context and perspective.