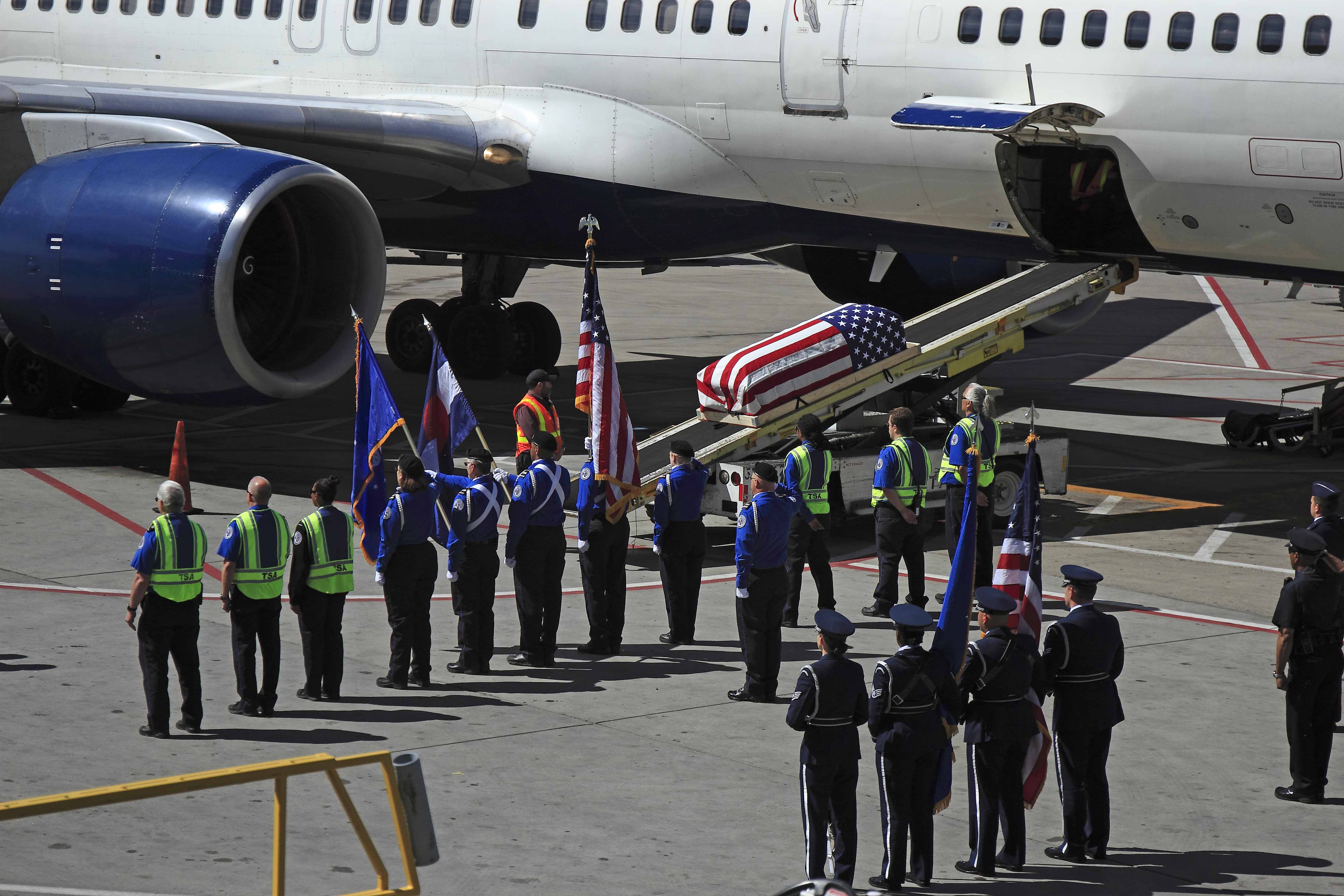 The arrival of the remains of a 1967 AF Academy graduate, Capt. Chorlins,  who was shot down in 1970 in Laos.  The funeral and burial are scheduled for 10AM today. It took at least 10 years to complete the DNA identification after recovery of his remains in 2003.
U.S. AIR FORCE ACADEMY, Colo. – An Air Force Academy graduate who went Missing In Action in Vietnam returns to his alma mater April 14 for a funeral service and burial.
Funeral services for Capt. Richard David Chorlins, Air Force Academy Class of 1967, are scheduled for 10 a.m. in the Cadet Chapel, followed by internment at the Air Force Academy cemetery.
Then-First Lieutenant Chorlins, was a pilot and an Air Commando, assigned to the 602nd Special Operations Squadron at Nakhon Phanom Royal Thai Air Force Base in Thailand. On Jan. 11, 1970, his A-1H Skyraider was struck by 37mm anti-aircraft artillery fire and crashed into the side of a mountain during a night interdiction mission over the Ho Chi Minh Trail in Laos. No parachute was observed and there were no other indications that he had survived. Two days later, when evidence of his death was received, his status was changed from missing in action to killed in action. On Jan. 14, 1970, he was posthumously promoted to the grade of Captain.
His remains were not returned until 2003, and it took another decade for DNA testing to positively identify the remains.
Chorlins was a native of University City, Mo. He was an exceptional cadet and named to the Superintendent's List for five semesters. He majored in Economics and followed his Academy career by obtaining a Master's Degree in Economics at Georgetown University. He was interested in returning to the Academy as a faculty instructor after the war.
Captain Chorlins is honored in several places. His name appears on the Vietnam Memorial Wall in Washington D.C., on Panel 14W, line 25. He is also recognized on the Academy's War Memorial, located near the flagpole on the Terrazzo in the Cadet Area. In addition, the Reflections Gallery in the Missouri History Museum in St. Louis has a display devoted to Captain Chorlins.
The funeral was preceded by a dignified arrival ceremony on April 13. Chorlins' remains will return to Colorado aboard Delta Flight 1382, and members of the Air Force Academy will be present to honor this fallen warrior on his return to the Academy.
http://commons.wikimedia.org/wiki/A-1_Skyraider#/media/File:A-1H_602SOS_Jun1970.jpg